Recovering From Bankruptcy In Three Easy Steps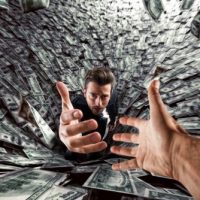 Mostly due to repeated late payments and negative information, such as charge-offs, most bankruptcy filers have poor credit ratings. Therefore, while filing bankruptcy lowers their credit scores, the effect isn't that dramatic, especially if the debtor files Chapter 13. A lower initial impact means that it's easier to rebuild a credit score after bankruptcy discharge. We admit that the "three easy steps" title may be an oversimplification. However, in most cases, recovering from bankruptcy isn't much harder than that.
The best Chicago bankruptcy lawyer doesn't just provide support before and during the filing. This support continues after the judge closes the case. This assistance is part of a lawyer's commitment to help individuals and families maximize their fresh financial starts. Many businesses are built on repeat customers. Bankruptcy is different. Once the judge closes your case, we hope that we never see you again, at least in the context of a bankruptcy filing. Only an attorney gives former debtors the tools they need to put their bankruptcies in their rear view mirrors.
Build a Financial Reserve
Usually, Chapter 13 debtors should continue making their debt consolidation payments after discharge, at least for a few months. However, instead of paying the trustee (person who oversees the bankruptcy for the judge), they should pay themselves. Usually, a debt consolidation payment is about the size of a rent or mortgage payment. So, in only a few months, most families have a large savings account which enables them to weather the financial storms of life, like divorce and job loss.
Frequently, we tell former Chapter 7 debtors to make thirteen payments a year, instead of twelve payments a year, on auto loans and other secured debts. Most families never miss the extra $50 or so a month. Very shortly, these extra payments build up a financial reserve which may enable the debtor to skip a payment if things get tough. Additionally, this simple trick could save a family thousands of dollars in interest payments.
Remain Current
On a similar note, come hell or high water, former debtors need to remain current on secured debts. Paying bills on time, especially home mortgages, student loans, and other bills that are reported directly to credit reporting agencies, is one of the largest components of a credit score.
Usually, our Chicago bankruptcy lawyers also suggest that former debtors buy furniture, a new car, or something else on credit. Their choices will be limited and they will pay higher interest rates. However, most banks are willing to extend credit to former bankruptcy debtors. Your credit score measures your ability to use credit responsibly, not your ability to defer large purchases.
Borrow Money
Taking out an unsecured loan, such as a credit card or a revolving account at a retail store, is usually a good idea as well, for the same reasons mentioned above.
Simply buying something every month and paying the bill before the due date every month may do more good for a credit score than anything else. There's some dispute as to whether former debtors should pay the bill in full every month, which shows responsibility, or leave a small balance, which allows the bank to charge interest and make money. We encourage families to try both methods and see which one gives their credit scores the biggest boost.
Connect With a Diligent Cook County Lawyer
No matter what kind of financial problem you are having, bankruptcy could be a way out. For a free consultation with an experienced bankruptcy attorney in Chicago, contact the Bentz Holguin Law Firm, LLC. We routinely handle matters throughout Chicagoland and beyond.
Source:
credit.com/credit-scores/3-things-bankruptcy-does-to-your-credit-score/