Chicago Chapter 13 Bankruptcy Lawyer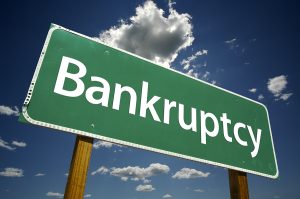 Chapter 13 bankruptcy is also known as personal reorganization or reorganization bankruptcy. More accurately, it is usually referred to as a Wage Earner's Plan since it is essentially a tool that allows debtors to implement a practical plan for the repayment of debts. Chapter 13 bankruptcy enables individuals with regular income to repay their debts over a specified period of time. Individuals who want to keep income that would be lost under a Chapter 7 bankruptcy may prefer the Chapter 13 option for this reason. In the Chicago area, if you think Chapter 13 bankruptcy might be right for you, speak right away with an experienced Chicago Chapter 13 bankruptcy lawyer at the Bentz Holguin Law Firm.
Chapter 13 bankruptcy consolidates your debts into one monthly payment. The process can help individuals restructure their debts, avoid foreclosures, and manage out-of-control debt. Chapter 13 bankruptcy is appropriate when an individual's monthly expenses exceed his or her monthly income. It allows someone with a regular monthly income to design a plan to repay all or part of his or her debt.
Advantages Of Chapter 13 Bankruptcy
When you file for Chapter 13 bankruptcy, an order for relief – called an automatic stay – goes into effect. The automatic stay will prevent creditors from harassing you about debts related to: foreclosure, credit cards, repossession, payday loans, medical bills, and many other debts. Chapter 13 payment plans range from three to five years based on your income and other circumstances. During the period of your repayment plan and while your bankruptcy's automatic stay is in place, creditors are forbidden to start or continue collection efforts.
Chapter 13 bankruptcy has several advantages over Chapter 7 bankruptcy. For example, under a Chapter 13 bankruptcy, a family facing foreclosure has an opportunity to save their home. Under the provisions of a Chapter 13 bankruptcy, all debts, including mortgages, are spread out over a period of usually 3 to 5 years – the life of the bankruptcy. The same provisions also apply to other secured debts and allow debtors to reschedule the payment of these debts on terms that take into account their present financial statuses and abilities. However, it is worth pointing out that although these provisions are useful in postponing the repayment of the debts, these debts are not "written off" or discharged in a Chapter 13 bankruptcy, and the repayment plan must be one that covers the debts completely during the life of the bankruptcy.
Secondly, filing for Chapter 13 bankruptcy is beneficial in the sense that it offers protection for third parties involved in all the applicant's debts. This means that co-signatories who signed for loans in conjunction with the debtor are no longer obligated after the bankruptcy filing. Chapter 13 bankruptcy can also be an efficient way of dealing with debt for individuals who may not possess the requisite financial expertise to create their own repayment plan. Under a Chapter 13 bankruptcy, all non-dischargeable debts are put together into what can be described as a consolidated loan. Managing the clearance of this loan over the life of the bankruptcy is a task assigned to a professional trustee. It is the work of the trustee to design a repayment plan, based on your monthly income, to clear this "loan." Clearing debts and loans through a trustee in this way also has the advantage of saving you from harassment by creditors, since all creditors obtain their payments through the trustee and are barred from directly asking you for payment. The only way creditors can request any direct payment from you during a bankruptcy is with a legally-obtained court order.
Eligibility For Chapter 13 Bankruptcy
According to the U.S. bankruptcy code, no person can file for any chapter of bankruptcy unless he or she has received counsel from an accredited bankruptcy counselling agency within the previous 180 days. The only exception to this rule is when a trustee determines that there are no qualified agencies available to the applicant. Additionally, individuals whose bankruptcy applications were dismissed within the previous 180 days for specific reasons, such as a willful failure to respond to a court summons, are also not eligible to apply. Our experienced bankruptcy lawyers can advise you on all of the conditions for bankruptcy eligibility and compliance.
A wide range of factors will not only determine your eligibility for Chapter 13 bankruptcy but will also dictate whether or not your bankruptcy turns out successfully. Nevertheless, a simple mistake like indicating the wrong filing status could delay your bankruptcy or even endanger its approval. Have an experienced bankruptcy lawyer guide you through the entire bankruptcy filing process.
End Your Financial Anxiety With Our Chicago Chapter 13 Lawyers
Have you lost sleep over an unmanageable financial situation? Are you counting the days until foreclosure? If so, you may be a good candidate for a Chapter 13 bankruptcy. We will handle your bankruptcy personally; you aren't shoved over to a paralegal or assistant, and we do not let you become just another case number. The bankruptcy lawyers at the Bentz Holguin Law Firm maintain high-quality professional standards and provide quality, affordable legal services. Contact our experienced Chicago Chapter 13 bankruptcy lawyers today, and schedule a free consultation through this website's contact page or by calling 312-647-2116.