Chicago Levy & Garnishment Lawyer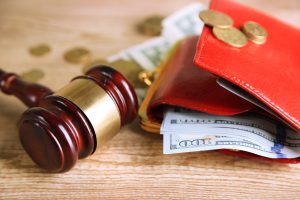 The IRS can collect unpaid taxes simply by placing a levy on your wages or by garnishing them. In fact, the IRS can confiscate your entire paycheck except for the value of the exemptions you've claimed. If you are an independent contractor, the IRS can pursue your clients or customers. In the Chicago area, if the IRS is garnishing your wages or has put a levy on them, get the help you need, and don't wait. Speak at once with an experienced Chicago levy & garnishment lawyer at the Bentz Holguin Law Firm.
Avoid Financial Catastrophe
A wage levy is financially catastrophic. You must act immediately, or you'll literally be working for nothing. If you are under a wage levy, or if the IRS has notified you that a wage levy will be issued against you, let us help. The experienced Chicago levy and garnishment lawyers at the Bentz Holguin Law Firm have counseled and represented scores of clients in this situation. We can very likely negotiate successfully on your behalf, end the wage levy, and reach a compromise agreement for you with the IRS. We fully explain your options and work in your best longterm financial interests.
Sound Counsel & Quality Services
If the IRS serves a levy on your bank, they can take all of the money you have there. When the IRS has levies your bank account, you have twenty-one days to obtain a release of the levy, or all of the money in your account will be lost to the IRS. Call a good Chicago levy and garnishment lawyer with Bentz Holguin immediately if the IRS serves a levy on your bank. We will negotiate to obtain a release of the bank levy, and we'll provide the sound counsel and quality legal services you need to resolve your situation with the IRS.
The Chicago levy & garnishment lawyers at the Bentz Holguin Law Firm handle your tax case personally; you aren't handed over to an assistant, and we'll never let you become just another case number. The Bentz Holguin Law Firm maintains the highest professional standards; provides quality legal services at a reasonable cost; and works with all parties involved to bring your tax case to its best possible resolution. Contact the Bentz Holguin Law Firm today and schedule a free consultation online or call 312-647-2116.