Chicago Loan Modification Lawyer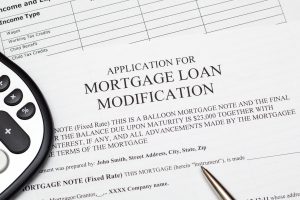 Since the economic downturn of 2007-2008, home foreclosures have skyrocketed in Illinois; and Will, Kane, and Kendall counties lead the state in foreclosures. If you are behind on mortgage payments, and you face home foreclosure anywhere in the greater Chicago area, you may want to consider a loan modification. Be sure you speak first with an experienced Chicago loan modification lawyer at the Bentz Holguin Law Firm. You may hear about government agencies and private firms arranging mortgage modifications, but they seldom deliver the preferred results. In fact, about 90 percent of all loan modifications ultimately fail. For a mortgage restructuring to succeed, it has to appeal to your lender. And with the law on your side, you may be able to restructure your loan and circumvent foreclosure.
We Know The Mortgage Industry
The experienced Chicago loan modification lawyers at the Bentz Holguin Law Firm know the mortgage industry and routinely negotiate with banks and lenders on behalf of our clients. If your financial hardship is temporary (caused, for example, by short-term unemployment or emergency medical expenses), a lender will probably be more open to a loan modification. Be sure to retain and make copies of any and all pertinent documents before initiating negotiations with any creditor. A good Chicago loan modification lawyer can review your documentation and provide the sound legal advice you'll require. For some clients, filing for bankruptcy while simultaneously seeking a loan modification achieves the preferred result.
We Routinely Handle Negotiations
The experienced Chicago loan modification lawyers at the Bentz Holguin Law Firm will work with you to develop a legal and financial strategy that fits your personal needs. We routinely handle mortgage modification negotiations for scores of clients throughout the greater Chicago area. We also help businesses that seek commercial loan restructuring and modification. Moreover, we handle your loan modification negotiations personally; you aren't shoved off to an assistant, and we never let you become just another number. The Bentz Holguin Law Firm maintains the highest professional standards; provides quality legal services at a reasonable cost; and works with all parties involved to bring your loan modification needs to the best possible resolution. Contact the Bentz Holguin Law Firm today and schedule a free consultation online or call 312-647-2116.