Chicago Lien Release Lawyer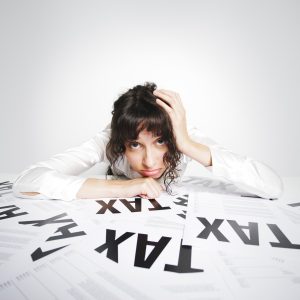 When you don't pay your back taxes, the IRS can file a Federal Tax Lien. The lien is a public record showing that you owe the IRS and giving them the right over other creditors to seize your property. If a lien is attached to your property, you cannot sell the property without a clear title. If you settle your debt with the IRS, the lien is released within 30 days after payment (or immediately if payment is in cash). In the Chicago area, if the IRS attaches a lien to your property or issues a levy against it, you must act immediately. Speak at once with an experienced Chicago lien release lawyer at the Bentz Holguin Law Firm. We will work diligently to help you retain your property and satisfy the IRS.
If You Fail To Pay
The IRS can issue a levy against your home, your vehicle, and your bank account. A levy gives the government the right to seize your property to satisfy your back tax debt. Before seizing your property, the IRS must make an assessment and a demand for payment. If you fail to pay before the deadline specified on the notice, the IRS may begin enforcement proceedings. If a levy has been issued against your property, contact a good Chicago lien release lawyer at once. You may qualify for an Offer in Compromise, Installment Agreement, or Currently Not Collectible status. If the seizure would cause you or your family substantial hardship, a Taxpayer Assistance Order may be available to protect you. For more information on obtaining or renegotiating a payment plan and other debt relief options, call the experienced Chicago lien release lawyers at the Bentz Holguin Law Firm today. For years, we have helped innumerable Chicago-area clients to resolve their IRS issues.
Not Another Case Number
The experienced Chicago lien release lawyers at the Bentz Holguin Law Firm handle your tax case personally; you aren't handed over to an assistant, and we never let you become just another case number. The Bentz Holguin Law Firm maintains the highest professional standards; provides quality legal services at a reasonable cost; and works with all parties involved to bring your tax case to its best possible conclusion. Contact the Bentz Holguin Law Firm today and schedule a free consultation online or call 312-647-2116.