Student Loan Forgiveness Program On Hold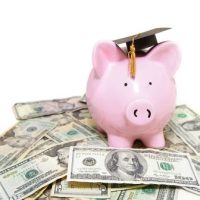 After a second federal court declared the President's student loan forgiveness program was illegal, the Department of Education shut down the program, at least for the time being.
When administration officials closed the application portal, about 26 million people had applied, and 16 million applications had been approved. However, because of court rulings, none of the relief actually went out. The Department of Education promised to "quickly process their relief once we prevail in court," White House Press Secretary Karine Jean-Pierre said.
U.S. District Judge Mark Pittman ruled that Biden overstepped his authority in creating the debt relief program without Congressional approval. "In this country, we are not ruled by an all-powerful executive with a pen and a phone. Instead, we are ruled by a Constitution that provides for three distinct and independent branches of government," Pittman wrote.
Student Loan Forgiveness in a Chapter 7
The latest court rulings didn't affect the Bankruptcy Code, which allows student loan discharge if the debtor has an undue hardship. Illinois federal courts still use the Brunner Rule, which courts created in the 1980s, to determine if a debtor has an "undue hardship." The Brunner Rule has three basic elements:
Borrower has made a good-faith effort to repay the loans,
Repayment would cause the borrower, and any dependents, to live below the poverty line, and
Borrower has a hardship that's permanent or will last for most of the repayment period.
Federal courts in other jurisdictions have abandoned the Brunner Rule and replaced it with a more relaxed totality-of-the-circumstances analysis. The judge looks beyond the Brunner Rule's narrow factors and determines if it's fair to force a distressed debtor to continue making loan payments.
This trend has affected Illinois federal courts. Many judges are willing to consider additional factors when they decide if student loans are dischargeable.
Even if a judge doesn't discharge student loans, partial student loan forgiveness is usually available in mediation. A third-party mediator, who is usually an unaffiliated Chicago bankruptcy lawyer, oversees settlement talks and ensures that both sides negotiate in good faith. This requirement means that both sides must be willing to compromise to reach an agreement. Frequently, that compromise includes partial UPB (unpaid principal balance) forgiveness, even if the debtor isn't technically eligible for discharge.
Student Loan Repayment in a Chapter 13
Frequently, debtors want to repay their student loans and other obligations. Due to temporary job loss or other misfortune, they fell behind on payments, and they need help to catch up.
A Chicago bankruptcy lawyer uses Chapter 13 to do just that. This form of consumer bankruptcy includes a protected repayment period that lasts up to five years. During these sixty months, debtors make income-based payments to erase past-due balances on allowed claims, such as student loans.
Assume Jennifer lost her job and couldn't make her $200 student loan payment for six months. If she doesn't file bankruptcy, the bank can demand the entire $1,200 at once. Additionally, the bank can also file credit liens, garnish Jennifer's wages, and otherwise force her to make payments.
If Jennifer files Chapter 13, her catch-up payments could be as low as $20 per month. Additionally, since the Automatic Stay is in force during the repayment period, the bank cannot garnish Jennifer's wages or take other adverse action against her. Technically, Section 362 of the Bankruptcy Code prohibits creditors from contacting debtors. So, she can gradually erase her past-due balance free from creditor harassment.
Chapter 13 also gives a Chicago bankruptcy lawyer a good chance to negotiate with the bank and obtain more favorable repayment terms. The bank knows that if it doesn't make a favorable deal, the judge may discharge the obligation, leaving the bank with practically nothing. We don't know much about the world of high finance, but we do know that something is almost always better than nothing.
Contact a Diligent Will County Lawyer
No matter what kind of financial problem you are having, bankruptcy could be a way out. For a free consultation with an experienced bankruptcy attorney in Chicago, contact the Bentz Holguin Law Firm, LLC. Convenient payment plans are available.
Source:
nbcnews.com/politics/politics-news/applications-student-loan-forgiveness-no-longer-accepted-rcna56903