The Protection Bankruptcy Offers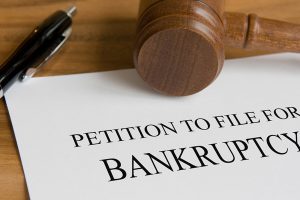 Individuals and married couples – as well as businesses – may file a petition for bankruptcy with a United States bankruptcy court. There are three bankruptcy courts and districts in Illinois, and you must file in the district where you live. A listing of all of your debts and assets – and any other pertinent financial information – must be included in a bankruptcy petition. Bankruptcy is a complicated legal procedure, and it may not be your best option for dealing with personal or marital debt. Before you take any legal action regarding bankruptcy, discuss your circumstances and options with an experienced Chicago bankruptcy lawyer. When you file for bankruptcy in this state, you receive immediate legal protections that include:
– Creditors and their agents must halt efforts to collect, including letters and phone calls.
– Creditors may not file new lawsuits against you. Pending cases are usually put on hold.
– Collection on existing liens usually stops.
In a Chapter 7 bankruptcy, Illinois law specifies a number of exemptions – the property that you are allowed to keep. The remainder of your property is liquidated to pay creditors, and any remaining unpaid debts are discharged, except for student loans, tax debt, and any penalties or fines owed to a civil or criminal court. In a Chapter 13 bankruptcy, you arrange a payment schedule so that most of your debts are paid off over a period of three to five years.
Bankruptcy is not only complicated, it can also be intimidating. A good bankruptcy lawyer can help by answering your questions, addressing your concerns, offering reassurance, and guiding you step-by-step through the bankruptcy process. If you're in or near the Chicago area, and if you feel like you are fighting a losing battle with your debts, obtain the help you need and the legal protection that bankruptcy provides. Arrange to speak as quickly as possible with an experienced Chicago bankruptcy lawyer.