New Jersey Town Offers Free Rides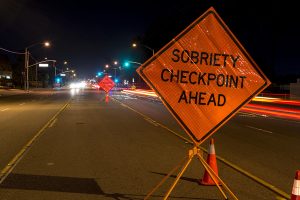 More than 10,000 people died suddenly and tragically in 2012 in alcohol-related traffic collisions in the United States. Tens of thousands also sustain serious injuries every year in these accidents. That's the reason DUI is treated so seriously by the state of Illinois. If you are accused of DUI in or near Chicago, you'll need reliable legal representation, and you'll need it quickly. Get the help you need if you are charged with driving under the influence and contact an experienced Chicago DUI lawyer immediately.
Of course, the way to avoid DUI problems entirely is simple – don't drink and drive. Still, if you make a mistake in your judgment – or if you're arrested for DUI but you're innocent – an experienced Chicago DUI lawyer can help. One city in New Jersey is effectively battling impaired driving with a new approach. Evesham Township is the first community in the U.S. to join with the ride-sharing service Uber to keep intoxicated drivers from getting behind the wheel. In the village of 45,000, nineteen bars and restaurants are providing intoxicated customers a free ride home with Uber. With an app called BeMyDD, drinkers in the New Jersey community can also hire a designated driver to get their car home. With no fare to pay and no worries about retrieving a car the next day, the program is succeeding.
Of course, no ride is truly free, but the program in Evesham Township is operated on donations from local businesses and non-profit groups. Before implementing the program in September, Evesham Township reported an average of 23 DUI arrests a month in January through August. The free ride offer began in September, and DUI arrests immediately dropped by almost two-thirds – only eight were reported in September. The rides are now available at participating bars and restaurants every night from 9 p.m. to 2 a.m. Chicago has no comparable, year-round free ride program, but that's no excuse for driving under the influence. A taxi ride or an Uber ride still costs far, far less than a ride to the jail, the E.R., or the morgue. If you're charged with driving under the influence anywhere in the Chicago area, put your case at once in the hands of an experienced Chicago DUI lawyer.