Using Bankruptcy To Protect Cash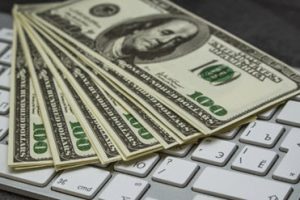 Mostly because of the unfortunate "liquidation" nickname, many residents of Illinois and Indiana are afraid that if they file Chapter 7 bankruptcy, they will lose their savings. But in most cases, that is simply not the case.
In both Chapter 7 and Chapter 13 actions, most assets are off limits to moneylenders, unless they are seriously delinquent secured assets or the debtors agree to let them go back. Both these scenarios require the approval of a federal judge. That's because the Bankruptcy Code's purpose is to give debtors a fresh start, and if debtors lose too many of their assets, they will essentially be behind the starting line, and this outcome is quite clearly contrary to the law's intent.
Effective Pre-Filing Approaches
One of the best ways to deal with liquid assets (cash) under the mattress or in a savings account is to apply it elsewhere before the filing. Some people prepay creditor, such as paying the June, July, and August car payments in one fell swoop. This strategy is not per se illegal, but debtors must declare all such prepayments in the Statement of Financial Affairs, and trouble might not be far behind.
If all moneylenders are not equally prepaid, bankruptcy trustees (individuals who oversee bankruptcies) often object to such payments, claiming that they are creditor preferences. It is theoretically possible to avoid such objections by paying all creditors equally, or at least proportionally. But that would include prepayments to unsecured creditors, and there is no reason to pay down medical bills and other dischargeable debts.
Many times, a better plan is to transfer liquid assets to fixed assets, by putting a new roof on the house, buying new tires for the car, and so on. Usually, the trustees do not dissect arms-length, for-value commercial transactions, or at least they do not look at them very closely.
Post-Filing Strategies
Per the Bankruptcy Code, all nonexempt assets that the debtor owns are subject to seizure, and there is a compelling case to be made that people do not "own" cash in the everyday sense of that word. Since this term is not really defined in the relevant section of the Bankruptcy Code, the term's ordinary meaning probably applies, which in this context probably means that people are free to do what they please with the property with little fear of negative consequences.
Many people are more like trustees over the money in their accounts, as opposed to the owners of that money. About three-quarters of Americans essentially live from hand to mouth. Almost as soon as money hits the bank, it is either already spent or already committed to one moneylender or another. So, many people have only limited control over the money in their accounts, and control is another one of the key components of ownership. As a matter of fact, by the time the trustees file motions to turnover any cash listed in Schedule B, the debtors have probably already spent much or all of these funds on regular living expenses.
The mootness doctrine says that a court cannot rule on issues like these, because since the cash is gone, there is no longer a dispute for the judge to resolve.
Reach Out to Experienced Attorneys
In most cases, your property is yours to keep, regardless of a bankruptcy filing. For a free consultation with an experienced bankruptcy attorney in Chicago, contact the Bentz Holguin Law Firm, LLC. We routinely handle cases in both Illinois and Indiana.
Resource:
money.cnn.com/2013/06/24/pf/emergency-savings/