Prompted By Defective Airbag Imbroglio, Takata Files Bankruptcy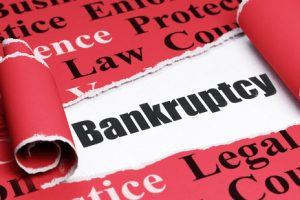 The Japanese manufacturer, which faces up to $24 billion in liability lawsuits, filed Chapter 11 Bankruptcy and said that its assets would be sold to a Chinese-led group. Attorneys for the Japanese manufacturer are probably hoping for a cramdown, a tool that's also available in many consumer bankruptcies.
Historically, Chapter 11 proceedings that also involve possible negligence lawsuits, such as the 1995 Dow Corning bankruptcy, a company that faced billions of dollars in lawsuits related to defective breast implants, take years to complete. Furthermore, the government usually requires the bankrupt companies to set up large victim compensation trust funds. The Takata bankruptcy is even more complex both because of its size (the largest Japanese manufacturer ever to file bankruptcy) and the fact that, although the company has known about the defective airbag issue since at least 2004, no one knows the full extent of the company's liability.
Takata confidently predicted that both the bankruptcy and the sale would be concluded by the first quarter 2018.
Chapter 13 Cramdowns
After several consecutive quarters of steady decline, the number of underwater mortgages (homeowners who owe more on their mortgages than their property is worth) inched up to 5.5 million nationwide. This figure only includes those properties that ATTOM Data Solutions, the private company which prepared the report, to be "seriously" underwater.
Since refinancing is normally not an option if the property will not appraise for greater than the requested loan value, bankruptcy is usually the best choice for distressed homeowners, if the bank is threatening to foreclose.
In a cramdown, any outstanding loan balance is reduced to match the collateral current market value. So, if Hank Homeowner owes $200,000 on a house that is only worth $180,000, a bankruptcy attorney can reduce his outstanding loan balance by $20,000, which will most likely be enough to bring Hank current on his payments.
A property's as-is cash value, which must be listed on Schedule A per the Bankruptcy Code, may be as little as 50 percent of the tax appraisal value, because that's the amount that a home investor would most likely pay in an as-is cash transaction. While this amount is often only a starting point in cramdown negotiations between a debtor and a lender, the potential savings could nevertheless be quite significant.
The same principle applies to other secured property, such as boats, cars, furniture, and anything else with a security agreement.
Chapter 13 debtors have up to five years to catch up on past-due secured debt payments while under the full protection of the bankruptcy court, and at the end of the protected repayment period, any remaining unsecured debts, like medical bills and credit cards, are completely discharged.
Connect With Experienced Attorneys
Many distressed homeowners can find long-term financial relief through bankruptcy. For a free consultation with an experienced bankruptcy attorney in Chicago, contact the Bentz Holguin Law Firm, LLC. Convenient payment plans are available.
Resources:
bloomberg.com/gadfly/articles/2017-06-26/takata-s-long-road-through-bankruptcy
washingtonpost.com/blogs/where-we-live/post/selling-a-home-to-a-real-estate-investor/2012/12/11/5907944e-40bb-11e2-a2d9-822f58ac9fd5_blog.html?utm_term=.2236831abf2a