Top Five Bankruptcy Exemptions In Illinois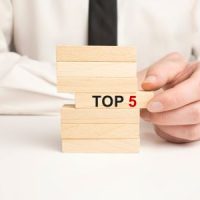 Many people think that personal bankruptcy is like a Monopoly bankruptcy. Filing bankruptcy means you leave the game and have no chance to re-enter it. However, personal bankruptcy is different. It gives a fresh start to honest yet unfortunate debtors. Debtors cannot get such a reboot if they lose most or all of their assets. So, Illinois law protects them. Creditors can only take adverse action against exempt assets in very limited situations.
The basic exemptions in the Illinois Code of Civil Procedure are just the beginning. A Chicago bankruptcy lawyer knows how to unlock advanced exemption options which could save your family thousands of dollars a year. DIY filers cannot do these things on their own. So, although a legal partnership with an attorney is always an investment, this investment always pays significant dividends.
House
Joint filers may protect up to $30,000 in home equity. Mortgage loans are amortized. In the first half of a repayment period, almost every dollar of every monthly payment goes to prepaid interest. So, homeowners who have lived in their houses for less than ten or fifteen years usually have little or no equity.
Advanced options are available for high-equity homeowners. A tenancy of the entirety is a good example. Basically, title transfers into the name of one homeowner. It's illegal to sell one person's property to pay another person's debts.
Motor Vehicle
This $2,400 exception is subject to the same amortization rules. If the debtor drives a new car, the debtor has practically no equity in the vehicle. If the debtor drives a used car, the vehicle usually has almost no value, especially if it is in less than perfect condition.
If the debtor is underwater on the loan, as is often the case, a fair market value cram-down is available as well. Debtors who pay lenders the entire fair market value of an asset may own that asset free and clear. The bank cannot enforce the remainder of the loan.
Personal Property
Illinois' personal property exemptions are much broader than similar exemptions in other states. The Prairie State's personal property exemptions include:
Clothes,
Electronics,
Appliances,
Keepsake items, like bibles, school books, and family pictures,
Medical devices, prescription drugs, and other health aids,
Personal injury settlements or judgments up to $15,000,
Wrongful death recoveries that are necessary for support,
Any proceeds from any sale of any exempt property,
Most ABLE or Illinois College Savings Pool accounts,
Title certificates for boats longer than 12 feet, and
Property held in trust.
The personal property exemption has no dollar limit. A separate exemption of $2,400 applies to tools of the trade, such as technology equipment and uniforms.
Government Benefits
Social Security, workers' compensation, VA disability, and most other government benefits are exempt assets in Illinois. Retirement accounts are exempt assets as well. Once again, there is no dollar limit on this exemption, at least in most cases. Most Chicago bankruptcy lawyers help debtors move these benefits into separate accounts, to prevent commingling.
Wildcard
Illinois law also allows debtors to protect up to $4,000 in non-real estate property. Many debtors use this exemption to shield cash in a checking or savings account. Other debtors apply this exemption to small boats and other treasured luxury items.
 Rely on a Savvy Cook County Lawyer
No matter what kind of financial problem you are having, bankruptcy could be a way out. For a free consultation with an experienced bankruptcy attorney in Chicago, contact the Bentz Holguin Law Firm, LLC. Convenient payment plans are available.
Source:
law.cornell.edu/supct/pdf/05-996P.ZO