Still Far From Over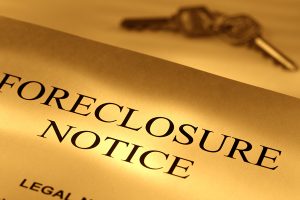 RealtyTrac is a real estate information company and marketplace for foreclosed properties founded in 1993 and based in Irvine, California. RealtyTrac publishes a monthly U.S. Foreclosure Market Report which finds that despite improvements in employment and a rising economy, the foreclosure crisis in the United States is still far from over. If you are a homeowner in the Chicago area and your home is at risk for foreclosure – or if you believe it will be soon – speak as quickly as possible with an experienced Chicago foreclosure lawyer.
Foreclosures increased in 34 states in October and went up by 12 percent across the United States, representing the largest monthly jump in over four years. Housing lenders initiated foreclosures on more than 48,600 properties in the United States in October. In Illinois, new foreclosures increased by 20 percent over the previous month. That means a lot of homeowners are struggling with debt in the Chicago area and throughout the state. If you are a homeowner struggling with debt and you are at risk of having your home foreclosed, it is imperative to know your legal rights and options. Let an experienced Chicago foreclosure lawyer help.
Bankruptcy is one of several options for homeowners who face foreclosure. An automatic stay is issued immediately when you file for bankruptcy, and it legally blocks a mortgage lender from acting or continuing to take action against you. Let an experienced Chicago foreclosure lawyer discuss bankruptcy and your other legal options for protecting your family and your home. After evaluating your situation, a good foreclosure lawyer can suggest the most effective and practical solutions available to you. Whether you use bankruptcy or another strategy to protect your home from foreclosure, it's imperative to have the insights and help that an experienced Chicago foreclosure lawyer can provide. When foreclosure becomes a real possibility, make the call immediately.