Should Amber Heard File Bankruptcy To Avoid Paying Johnny Depp?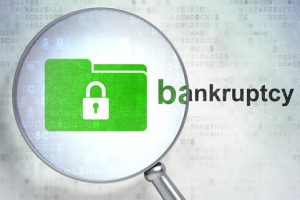 Now that her civil appeal has failed, Amber Heard is no doubt considering her options regarding the court's order to pay her ex-husband $10 million. In late July and early August 2022, several unreliable sources reported that Amber Heard had, in fact, filed bankruptcy.
Generally, judgements for unintentional torts, like most personal injury cases, are dischargeable in bankruptcy. Usually, intentional tort judgments, including defamation cases, are not dischargeable in bankruptcy. Family Support Obligations, like alimony and child support, usually aren't dischargeable either.
Debt discharge is just one of the benefits of bankruptcy. Even if bankruptcy doesn't cancel a debt, the other benefits are usually still available.
Automatic Stay
As soon as debtors file their voluntary petitions, Section 362 of the Bankruptcy Code usually takes immediate effect. This provision prohibits most creditor adverse actions, such as:
Repossession,
Foreclosure,
Eviction,
Wage garnishment, and
Civil lawsuits.
Technically, the civil lawsuit stoppage isn't automatic. A Chicago bankruptcy lawyer usually files a suggestion of bankruptcy in the pending lawsuit. This document doesn't include any details beyond the case number, filing jurisdiction, and filing date. If the lawsuit is related to the debtor's finances, directly or indirectly, all lawsuit activities must stop.
This prohibition includes most family law cases, if they involve alimony, child support, property division, or any other financial matter. So, it's usually best to file bankruptcy and see the case through before filing a divorce or other family law matter.
As a bonus, since bankruptcy discharges most unsecured debts, the property division portion of a family law case is more straightforward post-bankruptcy. This means lower legal fees in the family law case.
Some informal debt restructuring is possible as well. Bankruptcy discharges most unsecured debts, such as credit cards and medical bills. Theoretically, someone like Amber Heard could shift the money she ordinarily spends on such obligations to another obligation, such as a defamation judgment.
Debt Mediation
A Chicago bankruptcy lawyer isn't just a good litigator. An attorney is also a very effective negotiator. When it comes to unsecured debts, like liability judgements, pretty much everything is negotiable.
Bankruptcy mediation is usually much more successful than non-bankruptcy mediation. A third party mediator ensures that both sides negotiate in good faith. Banks notoriously make take-it-or-leave-it "offers." Other times, they flatly refuse to negotiate. These stances aren't good faith negotiation tactics. Both parties must earnestly want to settle the dispute, and they must be willing to make some compromises to reach that goal.
Student loans are a good example. Technically, these debts are priority unsecured debts which are only dischargeable in some situations. Even if a debtor doesn't qualify for full student loan forgiveness, because of the good faith requirement, most debtors get some relief during mediation. This relief could be partial debt forgiveness, a reduced interest rate, or both.
Count on a Thorough Cook County Lawyer
No matter what kind of financial problem you are having, bankruptcy could be a way out. For a free consultation with an experienced bankruptcy attorney in Chicago, contact the Bentz Holguin Law Firm, LLC. Virtual, home, and after-hours visits are available.
Source:
abi.org/member-resources/blog/bankruptcy-proceedings-related-to-defamation-claims-do-not-fall-under-the