Protect Your Family From Foreclosure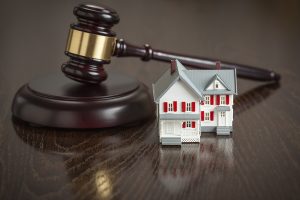 In the state of Illinois, if you default on a couple of mortgage payments, the mortgage lender will probably take legal foreclosure action against you. Before that happens, you should arrange to speak with an experienced Chicago foreclosure lawyer about your mortgage situation. In Illinois, filing for bankruptcy can halt a foreclosure, but an experienced Chicago foreclosure lawyer can usually suggest effective options other than bankruptcy. A judicial foreclosure in Illinois routinely happens in these stages:
– A lender may foreclose after one late payment, but almost everyone is late sometime, so lenders typically wait to foreclose until you miss several payments and can't catch up.
– You'll receive a notice of intent to foreclose from the lender. Typically it will provide you with a last chance to make payments, usually in a ten-day window.
– The lender may then file a foreclosure lawsuit against you. You'll know when it happens.
– You can choose to respond by filing for an emergency bankruptcy. See a good Chicago bankruptcy lawyer immediately if this is the option you choose.
– If you do not act to stop the foreclosure, and the foreclosure moves forward, the property may be sold at an auction and the lender may initiate eviction proceedings. Alternatively, in a slow real estate market, you may be able to remain in the residence until the market improves, but that's not something you can count on.
Bankruptcy will stop a foreclosure. When a bankruptcy is filed, an automatic stay is ordered, and it stops mortgage lenders from taking action against you. If you are having difficulty with mortgage payments in the Chicago area, bankruptcy may not be your only option. Speak at once with an experienced Chicago foreclosure lawyer before your situation becomes worse. When you delay, fewer options remain open to you, so if you are being threatened with foreclosure, do not wait to make the call.