More Takata Airbag Recalls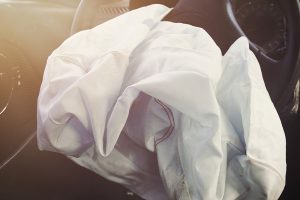 Takata, the Japanese airbag manufacturer, is recalling the airbags in 34 million vehicles in the United States. Some Takata airbags can explode violently, propelling metallic shards and fragments directly at drivers and passengers. In 2014, for example, Orlando-area police launched a homicide investigation when paramedics found a woman deceased in her 2001 Honda Accord with her throat slashed. The investigation ended when a recall notice landed in the woman's mail and police reexamined her automobile. Her airbag had exploded. According to the New York Times, six deaths and more than 100 injuries have been linked to the defective Takata airbags.
If you or anyone you love is injured by a defective airbag or by any other flawed or defective auto or auto part, you have the legal right to be compensated for your medical care and related expenses. The problem with this "legal right" is that your compensation doesn't just show up automatically. You'll have to fight for it with the help of an experienced Chicago product liability lawyer. Don't hesitate to make the call if you've been injured and you believe that a defective product is responsible for your injury.
This isn't the first time Takata airbags have caused problems. Seven years ago, Honda recalled more than a half-million vehicles with airbag problems. If your own vehicle is recalled, take it promptly to the nearest dealership. The defective part will be repaired or replaced at no cost. You might even consider hiring a tow truck, because if your vehicle has been recalled, it is not safe to drive. If you or someone you love has been injured or if you're injured in the future because of a defective part or a defective vehicle in or near the Chicago area, put your case in the hands of an experienced Chicago product liability lawyer as quickly as possible.