Is It Better To File A Chapter 7 Or A Chapter 13?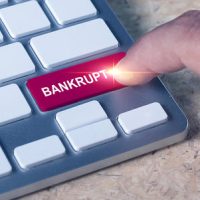 The expected flood of post-coronavirus lockdowns is more of a trickle. However, that statistic is not very comforting to the millions of people who are experiencing post-coronavirus financial stress. Making matters worse, in the mid-2010s, the Supreme Court diluted some key consumer protections in the Fair Debt Collection Practices Act. Therefore, creditors are more aggressive than ever. For example, in Illinois, banks can now begin foreclosure proceedings after just one missed payment.
Despite this legal environment, distressed debtors still have legal options. In some ways, Chapter 7 and Chapter 13 are the same. Both kinds of consumer bankruptcy stop creditor adverse actions, like foreclosure and wage garnishment. In other ways they're very different. Only a Chicago bankruptcy lawyer gives families the solid legal advice they need to decide if it's better to file Chapter 7 or Chapter 13.
Chapter 7
The average credit card holder owes more than $4,000 and pays more than 20 percent interest. Sooner or later, these figures spell disaster for most families.
Chapter 7 eliminates most credit card and other unsecured debts in as little as six months. Additionally, debtors get to keep their core assets, such as:
Retirement account,
Government benefits,
Motor vehicle, and
Home equity.
In fact, only luxury items, like vacation homes and boats, are nonexempt. Even then, a Chicago bankruptcy lawyer may be able to protect the asset, using a loophole like the best interests of creditors rule.
Assume Dick and Jane have a small lake house. The house needs some work, and when they file bankruptcy, the housing market is buyer-friendly. The repairs may cost so much, and the auction price might be so low, that the creditors could make little or nothing from the sale. If that's the case, the trustee (person who oversees the bankruptcy for the judge) cannot touch the lake house, under Illinois law.
Procedure in a Chapter 7 is also relatively straightforward, especially if the debtor has an attorney. For example, during the 341 creditors meeting, if a debtor has a lawyer, the trustee often rubber-stamps everything.
Chapter 13
Procedure in Chapter 13 is usually more complicated. Once again, the 341 meeting is a good example. Using information from Schedules I and J, the monthly income/expense schedules, the trustee and debtor make a debt repayment plan.
The monthly debt consolidation payment must be high enough to erase all secured debt arrearage, such as past due mortgage payments, and any other allowed claims before the judge closes the bankruptcy. Depending on the debtor's income and a few other factors, the protected repayment period is either three or five years.
Once again, some advanced loopholes are available in a Chapter 13. Lien cram-downs are a good example.
Assume Dick and Jane owe $15,000 on a vehicle that's only worth $10,000. If they pay the entire fair market value before the judge closes the bankruptcy, the bank might have to tear up the note. Dick and Jane own the vehicle free and clear, and they also save $5,000.
Chapter 20
This informal bankruptcy is available in most jurisdictions. Debtors must wait several years, usually at least ten, before they can get a subsequent bankruptcy discharge. However, they can file these actions back to back.
Assume Dick and Jane owe $5,000 in past due income taxes. They file Chapter 7, but don't qualify for discharge under the complex rules. If they immediately file Chapter 13, they can use the protected repayment period to pay off the taxes.
Work With a Dedicated DuPage County Lawyer
No matter what kind of financial problem you are having, bankruptcy could be a way out. For a free consultation with an experienced bankruptcy attorney in Chicago, contact the Bentz Holguin Law Firm, LLC. Convenient payment plans are available.
Source:
npr.org/2022/02/15/1080938906/where-are-all-the-covid-19-bankruptcies