How Does Bankruptcy Help Illinois Families Stay In Their Homes?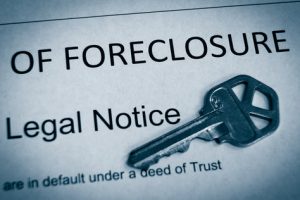 Briefly, bankruptcy stops pending foreclosure, gives distressed homeowners a fair chance to catch up on past-due payments, and may reduce your monthly payments after the case is finalized.
It's all part of the fresh start with the Bankruptcy Code guarantees. These fresh starts are available to all "honest but unfortunate" debtors. This phrase applies to almost all the families who seek debt relief in Illinois and Indiana. Everything begins with the automatic stay.
Does Indiana Bankruptcy Stop Foreclosure?
In most cases, Section 362 of the Bankruptcy Code stops adverse creditor actions as soon as debtors file their petitions. That includes things like:
– Foreclosure,
– Wage garnishment,
– Repossession, and
– Creditor harassment.
To ensure that the proper creditor gets the proper notice in a timely manner, we hand-deliver the notice of filing to the person running the home foreclosure auction if that's what it takes. The notice is timely delivered even if the auctioneer sees it between announcing "going twice" and "sold."
The stay normally does not apply if the debtor has filed another voluntary petition within the previous year. In some cases, a lawyer can file a motion to enforce the stay.
The Protected Repayment Plan in a Chapter 13
Moneylenders in general, and mortgage lenders in particular, are notorious for their reluctance to truly work with Chicago families that need some help. Many lenders offer false hope in the form of mortgage modifications or other assistance, but no real help in terms of catching up on past-due payments.
Chapter 13 bankruptcy offers a way out. The trustee (person who oversees the bankruptcy for the judge) helps the debtor come up with an income-based repayment plan. That's in stark contrast to the "payment plans" moneylenders offer. These plans are really just deferred payment demands.
The Chapter 13 repayment plan shifts the debtor's disposable monthly income to past due secured debts, including home mortgages. Indiana debtors have up to five years to bring their past-due balances to zero. In the meantime, the automatic stay still applies. Moneylenders can only successfully object to the plan under limited circumstances. Generally, they just have to wait to get paid, like everyone else.
The Chapter 13 Strip-Off
During the recent housing bubble, many Chicago families took out home equity loans (Home Equity Line of Credit, or HELOC) as their property values soared. Then, after the housing crash, these families got stuck with bills they could not afford.
Once again, bankruptcy offers a way out. Assume Helen Homeowner owes $200,000 on her mortgage and another $50,000 on a HELOC. Further assume that her home value has dropped, and it's only worth $200,000. The home's value is not large enough to secure both the first and second mortgage.
As a result, the HELOC is now just a promise to pay, because the moneylender cannot possibly foreclose on the house to collect the HELOC. Since it is an unsecured debt, it is subject to discharge just like Helen's credit card debt and medical bills. As a result, Helen could save hundreds of dollars every month even after the judge closes the bankruptcy case.
Connect with Experienced Attorneys
Federal debt relief programs are in place to help distressed homeowners. For a free consultation with an experienced bankruptcy attorney in Chicago, contact the Bentz Holguin Law Firm, LLC. After hours visits are available.
Resource:
law.cornell.edu/uscode/text/11/362