Are Student Loans Dischargeable In Illinois Bankruptcies?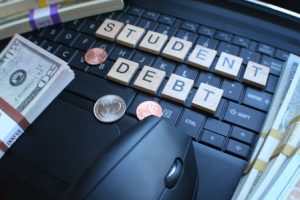 Because of the harsh Brunner rule, which is examined below, many people assume the answer to this question is always "no." But in one recent study, a surprising 40 percent of student loan debtors obtained at least a partial discharge in their bankruptcy proceedings.
Despite the relatively high possibility for success, the vast majority of student loan debtors (99.9 percent in one study) do not even try to obtain discharges. The Department of Education or other lender almost always vigorously contests these matters. That possibility alone might scare off many pro se debtors who file do-it-yourself bankruptcies. To obtain a discharge, a bankruptcy attorney needs an aggressive plan and the evidence to back up the assertions made in court.
The Student Loan Discharge Rule in Indiana
The Brunner rule comes from a 1987 case called Brunner v. New York State Higher Education Services Corp. Marie Brunner took out some student loans right after Congress changed the Bankruptcy Code. In that particular rewrite, lawmakers inserted a requirement that student loans could only be discharged upon a showing of "good cause."
In the 1980s, the student loan crisis was not nearly as bad as it is in the 2010s. Partially due to this climate, the court defined "good cause" as:
– Current inability to pay the loans,
– Future inability to pay, and
– A good faith payment history.
Many jurisdictions have abandoned or at least reconsidered the Brunner rule. But the Seventh Circuit, which covers Illinois and Indiana, is not one of them. In a 2015 case, this court specifically reaffirmed the Brunner rule, almost without comment.
A Successful Discharge Strategy in Illinois
Favorable facts usually make this process much easier. The right circumstances create sympathy and lay a foundation for an effective legal argument. Most of the people who obtained a discharge had the following things in common:
– Unemployed: If a temporary business downturn caused the unemployment in Chicago, there may be little impact. On the other hand, if the debtor has a persistent physical, mental, or emotional condition that prohibits meaningful employment, that's directly relevant to a future inability to make payments.
– Medical Hardship: A disability may be the most prominent factor. Typically, the disability needs to be something entirely involuntary. Issues commonly perceived as lifestyle problems, such as alcoholism, may not qualify.
– Low Pre-Filing Income: A persistently low income in the past demonstrates that the condition may well continue into the future.
Next, the debtor must file an adversary action. That's because student loans are not automatically dischargeable. Many Chicago bankruptcy judges order adversary actions to mediation. The lender has a duty to negotiate in good faith. Therefore, the partial discharge rate is very high. Moneylender and debtor often work out an arrangement whereby the debtor agrees to a partial payment schedule based on future income.
Even if the debt is not discharged, the automatic stay still applies to Indiana student loans. While the case is pending, the moneylender cannot garnish wages, send threatening letters, or take any other adverse action without special permission from the bankruptcy judge.
Count on Experienced Attorneys
Student loan debtors obtain discharges in a very high percentage of cases. For a free consultation with an experienced bankruptcy attorney in Chicago, contact the Bentz Holguin Law Firm, LLC. After-hours appointments are available.