Financial Duress Over 65? You're Not Alone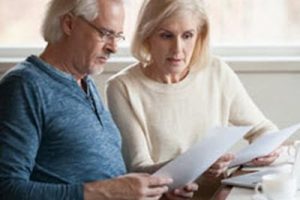 Since 1991, rising medical costs, a shrinking social safety net, and a few other factors have combined to triple bankruptcy filings in this age group. Usually, medical bill inflation outstrips overall inflation. Additionally, most doctors quickly send unpaid accounts to debt buyers, who are very aggressive, to say the least. As for Social Security, Medicare, and other programs, most lawmakers now assume that additional help is available to seniors and they don't exclusively rely on these programs. Therefore, cuts are more common.
The financial environment for people over 65 has changed dramatically. But a Chicago bankruptcy attorney's commitments have not changed. Part of this commitment means minimizing the effects of bankruptcy and helping former debtors quickly rebuild their credit scores. Therefore, in a few short years, many of our clients don't even remember they filed bankruptcy. Additional services like this one are what sets us apart from other attorneys and from non-lawyer bankruptcy petition preparers.
The Automatic Stay
Most people over 65 consider filing bankruptcy when a creditor files a legal action. Section 362 of the Bankruptcy Code immediately stops most kinds of creditor adverse actions, such as:
Foreclosure,
Creditor lawsuits,
Repossession,
Wage garnishment, and
Eviction.
Debtors don't have to prove fault, negligence, or anything else to obtain relief under the Automatic Stay. Furthermore, in most cases, Section 362's protections continue until the judge closes the bankruptcy.
Most people qualify for relief under the Automatic Stay because most people qualify for Chapter or Chapter 13 bankruptcy. Chapter 7 liquidation bankruptcy is available if the debtor's annual income is less than the statewide average for that family size. Chapter 13 repayment bankruptcy is available if the debtor is below certain debt ceilings.
Asset Protection
The debtor's house, retirement account, and Social Security benefits are usually the core assets in gray bankruptcy cases. Both kinds of bankruptcy protect all three of them.
Most older adults have substantial equity in their property. Most older adults also own older homes that at least need some cosmetic work. Both these things work to the debtor's advantage in a bankruptcy proceeding.
The financial home equity exemption is only $15,000 in Illinois. However, that amount becomes an unlimited amount if the owners are tenants of the entirety. It's illegal to seize one person's property to pay another person's debts. Additionally, an as-is cash offer, which will probably be less than 50 percent of the home's appraised value, could set its fair market value for bankruptcy purposes.
Always speak to a Chicago bankruptcy attorney before changing the legal title to your home, getting an offer from a home investor, or taking similar action.
As for retirement accounts, such as IRAs and 401(k)s, the Supreme Court recently affirmed these accounts are 100 percent exempt in bankruptcy, regardless of their value. ON a related note, Social Security and most other government benefits are also exempt assets. It's usually a good idea to keep such funds in a separate account, to avoid commingling issues.
Once again, speak to an attorney before you move money in anticipation of a bankruptcy filing. This behavior could be considered fraudulent.
Debt Discharge
Both kinds of bankruptcy discharge most unsecured debts, such as credit card and medical bills. So, instead of dipping into savings to pay these bills, families can add money to their savings account every month.
Count on a Thorough Cook County Lawyer
No matter what kind of financial problem you are having, bankruptcy could be a way out. For a free consultation with an experienced bankruptcy attorney in Chicago, contact the Bentz Holguin Law Firm, LLC. Virtual, home, and after-hours visits are available.
Source:
nytimes.com/2018/08/05/business/bankruptcy-older-americans.html