Defend Your Home From Foreclosure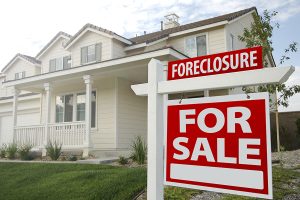 If you are a homeowner in the Chicago area and you are struggling with overwhelming debt, your home may be or may become at risk for foreclosure. You won't be alone. Foreclosure affects thousands of families in Illinois each year. If foreclosure becomes a possibility, get legal help and contact an experienced Chicago foreclosure lawyer without delay. One Montana man not only recovered his home, but in November, he also recovered $2 million with an lawyer's help. However, his family lived through a nightmare first. Jason Norman and his wife purchased a home in Billings in 2010 from Deutsche Bank National Trust Company. They paid the full amount in cash.
In 2013, however, the Normans were told by the Montana Department of Revenue that Deutsche Bank had foreclosed on the house and sold it to a company named MOM Haven 6 LLP. A mistake had been made on a quitclaim deed for a different house. The Normans sued, and with good legal assistance, they eventually prevailed. In the greater Chicago area, if your home is at risk for foreclosure, it's imperative to speak as quickly as possible with an experienced Chicago foreclosure lawyer. Mistakes on quitclaim deeds and similar mistakes are more frequent than you might think, and an experienced foreclosure lawyer knows how to find those errors.
Some homeowners will find that bankruptcy is their only defense against foreclosure. Other homeowners may have other, more practical options. Deutsche Bank had no authority to foreclose on the home in Montana, and it's rare, but "wrongful foreclosure" does sometimes happen. It's vital for homeowners to know their rights regarding foreclosure. A good foreclosure lawyer can recommend the options that offer the most protection to your home and your family. If you own a home in the Chicago area and foreclosure becomes a concern, contact an experienced Chicago foreclosure lawyer as quickly as possible.