Zombie Foreclosures In Illinois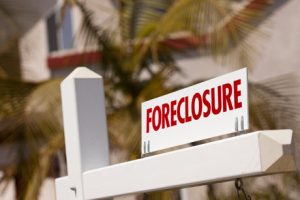 According to the Scotsman Guide, Illinois state had the fifth highest zombie foreclosure rate in the nation in 2015. Our state had 1,174 "zombie foreclosures", which means that over a thousand people in Illinois last year thought that they had lost their property to foreclosure when in reality they actually retained title to the property because their lender dismissed the foreclosure. In these instances the owner is unaware that an impending foreclosure has been dismissed, and is left holding what is referred to as a "zombie title". Zombie properties are often abandoned and can easily fall into disrepair. Additionally, the homeowner is still responsible for paying taxes on the property and can incur fees for failing to pay. However, new laws aimed at combatting zombie foreclosures are in the works.
New Zombie Foreclosure Laws
Just last month two states passed laws intended to help reduce their number of zombie foreclosures, reports the Scotsman Guide. Additionally, there is also federal legislation in the works to address the zombie foreclosure problem at the national level. Senators in support of the proposed federal legislation claim that, if enacted, the new law would place more responsibility on banks that initiate foreclosure proceedings. Importantly, the bill would require mortgage servicers to inform borrowers of their right to stay in their home during the foreclosure process. Additionally, the mortgage servicers would also need to notify the borrower if the bank walks away from their foreclosure. Both of these changes to the current foreclosure process would greatly help to reduce the number of zombie foreclosures occurring across the United States.
Chain of Title
In order to determine if you have a zombie title in your past, you must determine who currently holds the title to the piece of property in question. This is done by looking up the property's "chain of title", or the succession of previous owners. Fortunately, ownership of land is a matter of public record, and you can look up your property's chain of title at the local County Recorder's Office.
Illinois' Mortgage Foreclosure Laws
Illinois previously had one of the longest mortgage foreclosure timelines of any state, but in recent years has passed laws in order to speed up the foreclosure process. When a state allows foreclosure proceedings to progress quickly, there is usually less incentive for the bank to walk away from the property and, therefore, the state is likely to have fewer zombie foreclosures.
Need Legal Advice?
If you are facing foreclosure, or believe that the title to your property has already been transferred, contact the experienced Chicago foreclosure defense lawyers at the Bentz Holguin Law Firm, LLC. Our lawyers can help prevent your home from becoming a zombie foreclosure and would be happy to work with you to develop your best foreclosure defense possible. Call us today at 312-647-2116 to schedule a free consultation.