Your Business Can Emerge From Bankruptcy as a Publicly Traded Company, Just Ask Twinkies Maker Hostess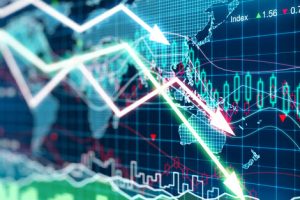 In 1930, in a suburban Chicago bakery, the Twinkie was invented. Since then, Twinkies and other hostess snacks have truly become a part of Americana. Hostess Brand owns both Twinkie and Ding Dongs and operated as a financially successful company for many years. However, over the decades Hostess has found itself in a bit of financial trouble. According to the Los Angeles Times, Hostess filed for Chapter 11 bankruptcy in 2012 and subsequently asked a bankruptcy judge for permission to go out of business. When the public heard that Twinkies and Ding Dongs were at risk of becoming relics of the past there was a run on Hostess products. Luckily for Hostess snack enthusiasts, the company eventually ended up being purchased and has had several different owners since filing for bankruptcy in 2012. Now, four years later, Hostess plans to go public again.
Does a Company Have to go out of Business After Filing for Bankruptcy?
In a nutshell, no, a company does not necessarily need to go out of business after filing for bankruptcy. However, this answer depends on the company's financial standing, prospect of recovery, and which type of bankruptcy the company files for. When a company is unable to dig out from under its debt and would like to file for bankruptcy protection, the company has a couple of options. Under federal bankruptcy laws, most businesses have the option of filing for bankruptcy under either Chapter 7 or Chapter 11. According to the U.S. Securities and Exchange Commission, during Chapter 7 bankruptcy the company stops all operations and goes completely out of business. During a Chapter 7 bankruptcy the company liquidates, or sells off, all of its assets in order to repay as much of its debts as possible. On the other hand, if the company opts to file for bankruptcy protection under Chapter 11 then the bankruptcy court will help the company reorganize its debts with the goal of becoming profitable again and remaining in business.
What Happens to a Publicly Traded Company's Stock After Bankruptcy?
If a publicly traded company files for Chapter 7 bankruptcy, in most cases, the company's stock will be completely worthless at the end of the process. However, after filing for Chapter 11 bankruptcy a company's securities can continue to be traded. Keep in mind though that most companies in this position are unable to meet the standards required to continue trading on the Nasdaq or New York Stock Exchange.
Need Legal Advice?
If you have a business in Illinois and are interested in filing for bankruptcy, contact the experienced Chicago bankruptcy lawyers at the Bentz Holguin Law Firm, LLC at 312-647-2116. We would be happy to sit down with you during a free consultation to discuss your legal options and help determine which type of bankruptcy would be best for you and your business.