What to Expect in a Chapter 13 Bankruptcy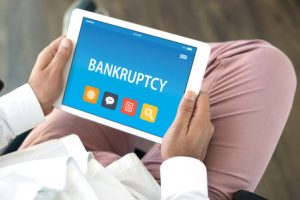 Some families are able to manage significant debt loads without much of a problem. But in other cases, that's not true. In fact, excessive debt triggers Post Traumatic Stress Disorder-type symptoms in about a quarter of Americans. Who knows how many others suffer in silence.
A Chapter 13 debt management bankruptcy might be the ideal solution in these situations. Ordinarily, moneylenders call the financial shots. Banks tell debtors what to pay and when to pay it. But bankruptcy is different. Generally, debtors decide which accounts to pay and when to pay them. And in most cases, moneylenders must abide by the debtor's decision.
The Automatic Stay
Typically, as soon as debtors file voluntary bankruptcy petitions, Section 362 of the Bankruptcy Code kicks in. This key provision prohibits most creditor adverse action, such as:
– Repossession,
– Foreclosure,
– Wage garnishment,
– Collection lawsuits, and
– Harassing phone calls.
Section 362 normally remains in force until the judge closes the bankruptcy action. More on this below.
Creditors can only overturn the Automatic Stay in limited situations. Usually, the debtor must threaten the collateral in some way. For example, Sally might tweet that she is ready to drive her new car on a cliff rather than make the payments. Absent such extreme circumstances, most judges will not overturn the stay, especially if the debtor has a powerful legal advocate.
The Automatic Stay normally applies even if the debt is not dischargeable. Student loans are a good example. These debts are only dischargeable in some cases. However, lenders cannot garnish wages or take any other adverse action while the bankruptcy is pending. So, Section 362 does more than shield debtors. It also gives them breathing room.
Protected Repayment Period
The 341 meeting usually takes place about six weeks after debtors file their petitions. Although it is called the "creditors' meeting," the only participants are usually the trustee (person who oversees the bankruptcy for the judge), the debtor, and the debtor's attorney.
Chapter 13 petitions include monthly income and expense schedules. The trustee reviews these schedules, along with other financial documents, and then places the debtor on an allowance for either three or five years. The debtor pays basic monthly expenses and then forwards the excess money to the trustee. The trustee then divides this money among creditors.
Secured debts, like past-due home mortgage payments, get first priority. Certain unsecured debts, such as past-due taxes, get second priority. All other unsecured debts are third in line.
Since the Automatic Stay is still in force, creditors must generally accept the debtor's income-based repayment plan. At the end of the protected repayment period, the debtor has a zero past-due balance on secured debts. The family then has a fresh financial start.
During the protected repayment period, debtors can take advantage of special bankruptcy-only programs, such as lien stripping and redemption. If they are available, these options could save families thousands of dollars. 
Count on Thorough  Lawyers
Chapter 13 might be the answer to secured debt repayment problems. For a free consultation with an experienced Chicago Chapter 13 bankruptcy attorney, contact the Bentz Holguin Law Firm, LLC. Convenient payment plans are available.