What Happens When You File Chapter 13 Bankruptcy?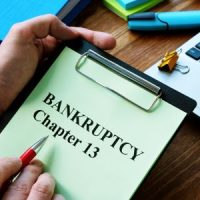 The short answer to this question is easy. When you file Chapter 13, or any other form of bankruptcy, you get a fresh start, as the Supreme Court confirmed once again in 2023. But the legal bankruptcy process goes far beyond filing paperwork. If the case isn't filed properly, or is filed at the wrong time, a judge may delay or deny the fresh start that the Bankruptcy Code promises.
A Chicago bankruptcy lawyer cannot guarantee a smooth ride. No lawyer can make that guarantee in any situation. But our legal team can and does guarantee to work hard every day for as long as it takes for debtors to obtain that fresh start. Furthermore, when a judge closes the cases, we help families maximize their fresh start, so they can put bankruptcy behind them and move on with their lives.
Qualifying for Chapter 13
People qualify for Chapter 13 if they meet certain formal and informal requirements. The formal requirements are set in stone and are always the same. The informal requirements are more flexible and vary in different jurisdictions.
Chapter 13 is available for debtors who are underneath certain debt ceilings. These ceilings are so high that they hardly ever come into play. Chapter 13 debtors must also complete two budgeting classes, one before filing and one before discharge. These inexpensive, brief classes are normally available online.
The informal qualifications usually involve Schedules I and J, the monthly income and expense schedules. Chapter 13 debtors must make a monthly debt consolidation payment, as outlined below. If the debtor doesn't have enough disposable income to make this payment, the trustee (person who oversees the bankruptcy to the judge) may not approve the repayment plan.
Filing Chapter 13
As soon as debtors file their voluntary petitions, the Automatic Stay takes effect, at least in most cases. Section 362 of the Bankruptcy Code prohibits most creditor adverse actions, such as:
Wage garnishment,
Foreclosure,
Creditor harassment, and
Repossession.
If the debtor has filed bankruptcy previously, even under another name, the judge might limit the Automatic Stay.
The bankruptcy petition and schedules includes a thorough list of the debtor's assets. Moat of these assets are exempt from creditor seizure, including:
Government benefits,
House,
Retirement account,
Car/truck, and
Personal property.
Certain informal exemptions apply as well, such as the best interest of creditors rule. A trustee cannot liquidate assets, exempt or not, unless that liquidation is in the best financial interests of the creditors.
Chapter 13 Endgame
The monthly debt consolidation payment pays all allowed claims, which mostly include secured debt arrearage, like past-due mortgage payments. Depending on the debtor's income, the protected repayment period could last up to five years.
At the end of the protected repayment period, the judge discharges (eliminates) any remaining credit card, medical bill, and other unsecured debt. A discharge doesn't address the collateral consequences of debt, such as a property or credit lien.
 Count on a Detail Oriented Cook County Lawyer
No matter what kind of financial problem you are having, there's usually a way out. For a free consultation with an experienced bankruptcy attorney in Chicago, contact the Bentz Holguin Law Firm, LLC. We routinely handle matters throughout the Prairie State.
Source:
supremecourt.gov/opinions/22pdf/21-908_n6io.pdf