What A Wrongful Death Lawsuit Can Do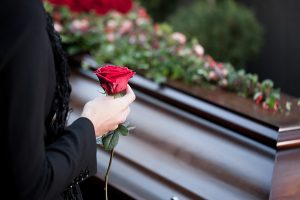 Obviously, nothing can bring back a family member who has tragically passed away. What a wrongful death lawsuit can do, however, is hold the responsible parties accountable and allow the survivors to move ahead meaningfully with their lives. If you believe that a member of your family has died in the Chicago area because of someone else's negligence, contact an experienced Chicago wrongful death lawyer immediately.
A number of situations can lead to wrongful death, including traffic accidents, workplace accidents, premises liability accidents, defective products, nursing home abuse, and criminal assault. Illinois law provides two options to the survivors of someone who has died because of another's negligence. The Illinois Survival Act gives the estate of the deceased person the right to bring a negligence claim on that person's behalf. Surviving family members must go to probate court and open an estate. The court will appoint an executor of the estate, who may then pursue a claim for negligence on behalf of the victim. If that claim prevails, the estate may then receive compensation for medical bills, lost wages, and in some cases for the victim's pain and suffering.
The Illinois Wrongful Death Act gives the survivors of wrongful death a second option. The Wrongful Death Act allows the deceased's immediate family members to bring a lawsuit for the harm they have suffered as a result of the death. To succeed, family members must show that:
– The defendant had a duty to use reasonable care not to harm the decedent.
– The defendant breached that duty.
– The breach of that duty caused the victim's death.
– The victim's death caused harm to the plaintiffs.
If a member of your family has passed away as a result of someone else's negligence in the Chicago area, promptly contact an experienced Chicago wrongful death lawyer who can explain your options and offer sound legal advice to help you through this difficult time.