The ITT Bankruptcy And Student Loans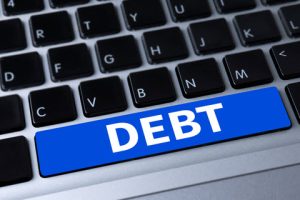 According to a government estimate, Uncle Sam will eventually spend about $461 million in education debt bailouts for students of the now-defunct college, but as these debts are only dischargeable in bankruptcy in limited circumstances, a taxpayer-funded bailout is probably the only option.
The closed school discharge — a loophole in most federally-guaranteed student loan agreements — forgives these debts if the school shuts down within 120 days of the student's graduation or withdrawal. Although the government forced the college to earmark $94 million to help offset shutdown costs, it is unclear whether any of that money will be available to pay part of the discharged student loans. The actual price tag may go much higher, if the Department of Education agrees to allow fraud claims. Essentially, the debtor must prove that the school intentionally misled the student regarding job placement, graduation rates, or other important statistics.
Altogether, former ITT students borrowed about $3 billion.
Student Loans
The cost of tuition has skyrocketed in recent years. In Illinois, college tuition has doubled at public universities over the past ten years, largely because of the ongoing pension fund crisis. In fact, only a small portion of the increase went to the schools.
As costs rise in The Land of Lincoln and nationwide, education debt has escalated as well. Currently, over 44 million people owe more than $1.4 trillion in student loans. Probably because the debt load has increased significantly over the past ten years, the student loan repayment rate has steadily declined over that same period.
All these factors have combined to create a near-critical situation in student debt, but the bankruptcy courts have basically done nothing to help avert this crisis.
Bankruptcy and Student Loans
In January 2016, the Supreme Court refused to reconsider Tetzlaff v. Educational Credit Management Corp., a Seventh Circuit case which upheld the controversial Brunner Rule for discharging education loans through bankruptcy.
58-year-old Mark Tetzlaff claimed that a combination of substance abuse issues, depression, and petty criminal convictions made it impossible for him to hold down a job, and therefore he could not repay his $260,000 education debt. With almost no discussion, the court immediately looked to the three-part Brunner test to determine if Mr. Tetzlaff's debt was dischargeable under the Bankruptcy Code. That test is:
– Adverse Circumstances: The trial court concluded that Mr. Tetzlaff could "earn a living" since "he has an MBA, is a good writer, is intelligent, and family issues are largely over," and the Seventh Circuit said these findings were not clearly erroneous.
– Good Faith Repayment Effort: Although Mr. Tetzlaff had repaid some education debt to another school, the court refused to consider these payments as evidence in his bankruptcy.
– Unable to Maintain Minimal Standard of Living: The court seemingly agreed that Mr. Tetzlaff could not subsist above the poverty line if forced to repay the debts, but for a student loan to be dischargeable under the Brunner rule, the debtor must prove all three prongs.
Several federal appeals courts have forgone the harsh Brunner rule in favor of a more lenient totality-of-the-circumstances approach.
Contact Assertive Attorneys
Under current law, it is not easy to discharge student loans in bankruptcy. For a free consultation with an experienced bankruptcy attorney in Chicago, contact the Bentz Holguin Law Firm, LLC. Convenient payment plans are available.
Resources:
marketwatch.com/story/taxpayers-could-end-up-paying-460-million-because-of-itt-techs-collapse-2017-03-20
huffingtonpost.com/hilary-gowins/college-out-of-reach-tuit_b_9384972.html
scholar.google.com/scholar_case?case=9758977087967133310&hl=en&as_sdt=6&as_vis=1&oi=scholarr