Stay Safe This Season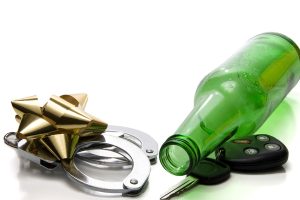 Once again, it's the holiday season. The holidays mean more drinking, more traffic, more sobriety checkpoints, and more arrests for DUI. If you are charged with DUI by a Chicago or Cook County-area police agency, you're going to need high-quality legal representation, and you're going to need it fast. After a DUI arrest, contact an experienced Chicago DUI lawyer as quickly as possible. Of course, if you're careful and follow the rules, you probably won't be arrested or need an lawyer, and you'll be able to enjoy the season with your friends and family. Listed here are several tips for a safe, happy holiday season:
– The "legal limit" is a blood alcohol content (BAC) level of 0.08 percent. That lets most people – unless you're a hundred pounds or under – safely drink a single twelve-ounce beer or a six-ounce glass of wine. That's all. And if you feel even slightly intoxicated, forget about driving for rest of the night.
– A designated driver should be someone you know and trust with your life, because that's precisely what you do when you designate a driver.
– Limos, taxis, and buses are some of your other options. You should also check into the new app-based ride services available in Chicago: Uber, Lyft, Sidecar, and Hailo. Of course, another option is sleeping on a friend's sofa or getting a room for the night.
– If you ride a bicycle, you may already know that Illinois requires bicyclists to adhere to the same traffic rules and regulations that car and truck drivers must obey. Bicycling under the influence is not a crime in Illinois, but you could be charged with public intoxication or disorderly conduct if you ride while drunk, and you'll put yourself at risk for a serious traffic injury – or worse.
The only reliable way to keep from being charged with DUI over the holidays is to avoid drinking and driving. Sobriety is an alternative worthy of your consideration. Nevertheless, if you are arrested and charged with DUI in the Chicago area over the holidays, obtain the legal help you're going to need and contact an experienced Chicago DUI lawyer at once.