Some Safety Tips For The Season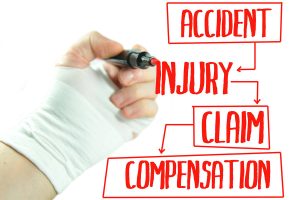 Believe it or not, it's already the holiday season. That means more traffic, more people in stores and restaurants, and more drinking and driving. It's a time for joy and celebration, but it's also a time when serious injuries are likely to happen. If you're injured due to another person's negligence – through the holidays or in the new year – take your case at once to an experienced Chicago personal injury lawyer. If another person's negligence injures you in Illinois, and you can prove it, you may receive complete compensation for your medical treatment and all associated expenses. Here is some advice for keeping yourself and your family crime-free and injury-free as you shop this holiday season:
1. Make sure that toys or other gifts you buy for children are safe.
2. Bring only the credit cards and cash you absolutely need.
3. Don't use an ATM if it's not well-lit and in a safe location.
4. Lock your car and roll up your windows – even when you're moving.
5. Lock anything valuable in the trunk – every time.
6. If you are robbed or mugged, don't fight or give chase. Call 911.
7. Park only in well-lit, busy locations if you must shop at night.
If you are injured over the holidays in a traffic accident, at a retail location, or in any other setting because another person was negligent, let an experienced personal injury lawyer examine your case and offer the advice you'll need. If you choose to file a personal injury lawsuit, you'll need legal help at once to gather evidence, question witnesses, and prepare a legal strategy on your behalf. Don't wait to make the call. Nothing is more important than your health and your future. You have a limited amount of time in Illinois to bring a legal action after you've been injured by another person's negligence, so consult at once with an experienced Chicago personal injury lawyer.