Retired And Facing Foreclosure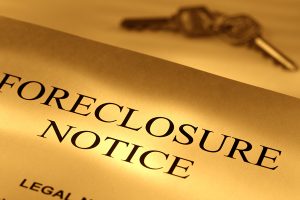 Of all the financial threats that are facing retired workers – such as having enough savings and paying for healthcare – you can add foreclosure to the list. Millions of retirees are struggling to make mortgage payments. Over the past two decades, as many employers have eliminated conventional pensions, workers have been compelled to manage their own retirement savings. Unfortunately, many now reaching retirement age didn't save enough, made bad investments, or have already exhausted their retirement accounts. If you are retirement age, and if you're facing or anticipating foreclosure in the Chicago area, discuss your circumstances and options right away with an experienced Chicago foreclosure lawyer.
The Consumer Financial Protection Bureau reports that 30 percent of homeowners age 65 and older, or about 6.5 million people, were paying mortgages in 2013, up from 22 percent in 2001. People age 75 and older carrying home loans increased from 8 percent in 2001 to 21 percent in 2011. The median mortgage held by those 65 and older has more than doubled, from $43,400 in 2001 to about $88,000 today. And a substantial number of retired workers are paying a mortgage that exceeds their home's value. In 2012, the AARP reported that 1.5 million Americans age 50 and older had lost homes between 2007 and 2011. Foreclosure rates are highest for those age 75 and older.
Bankruptcy is one option that homeowners have for stopping a foreclosure. An automatic stay is issued when a bankruptcy is filed, and that stay prevents mortgage lenders from continuing any action against you. Bankruptcy is not your only alternative, but if you are retired and you're having difficulty making mortgage payments in the Chicago area, arrange at once – before your situation grows desperate – to speak with an experienced Chicago foreclosure lawyer. The longer you wait, the fewer options you have, so make the call as quickly as possible.