Personal Injury Law – The Basics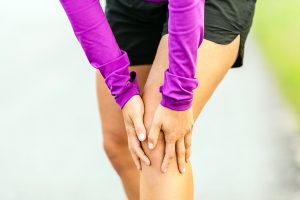 Personal injury law is the field of law that deals with physical injuries caused by another person's negligence. Personal injury cases may include but are not limited to traffic accidents and injuries, premises liability injuries, medical malpractice injuries, and product liability injuries. If you are injured because of someone else's negligence in the greater Chicago area, take your case at once to an experienced Chicago personal injury lawyer.
Most personal injury lawsuits concern injuries sustained in traffic collisions because of negligence such as reckless driving, texting while driving, or driving under the influence. You may also file a claim if you are injured by someone's negligence while you're on a bicycle, a snowmobile, an ATV, a boat, or an airplane or helicopter. Of course, you don't have to be travelling to be injured. Premises liability injuries are the injuries sustained because a property owner failed to maintain his or her property safely. If merchandise falls on you at a store, if you slip on a spill in a restaurant or on ice in a parking lot, or if you're attending a party at a personal residence and the dog bites you or you are injured in the swimming pool, you may have a premises liability claim. Property owners must meet all building code requirements and keep properties well-lit and secure.
Medical malpractice happens when you are injured because a medical professional failed to maintain the basic, professional "standard of care" that is normally expected and required. Surgical errors make the headlines, but malpractice can also include the failure to diagnose or the misdiagnosis of a medical condition, prescribing the wrong medication, or neglect of a patient's medical condition. A product liability claim may be pursued if you are injured using any consumer product – from a toy to a pharmaceutical drug to a piece of heavy equipment – provided you were using the product as intended.
If you suffer a personal injury in any of these situations, you have a legal right to be reimbursed for your medical care, lost income, and other injury-related expenditures. However, your reimbursement doesn't magically show up in the mail. You'll have to fight for it, and in the Chicago area, you'll need the help of an experienced Chicago personal injury lawyer. If you are injured by the negligence of another – now or in the future – make the call immediately.