Making A Home Attractive To Buyers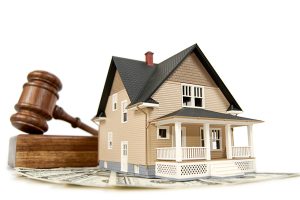 In the greater Chicago area, seek the advice of an experienced Chicago real estate lawyer before entering into any real estate transaction. When you sell a home or any other property in Illinois, an experienced Chicago real estate lawyer will help you make the best possible deal and protect your long-term best interests. While home improvements can make your home more attractive to buyers and increase its value, some improvements will add more appeal and value than others, and some of the smartest things you can do are relatively inexpensive.
Cover the basics first. Potential buyers don't want to be faced with costly repairs. The roof, furnace, AC, plumbing, electrical system, and windows must all be in good working order to attract buyers and command top dollar. If any of these are broken or faulty, fix them. If any of them are nearing the ends of their useful lives, replace them before putting your home on the market.
For some sellers, beautifying the facades and outsides of their homes will be a priority. Landscaping the front lawn, adding some new plants and shrubs, and generally cleaning up the exterior can make a big difference in the way a home is seen by prospective buyers. If it's time to paint either the interior or exterior or both, do it. Cleaning the windows and power-washing a home's exterior, driveway, and sidewalk are always good ideas. Keeping weeds pulled and hedges pruned is imperative. Little things like replacing your old welcome mat with a new one can make a subtle difference.
Bathrooms, kitchens, and laundry rooms can almost always use an upgrade. Replace anything that obviously outdated, like old wallpaper. If you're a do-it-yourself enthusiast, that's great, but some projects are going to require professional contractors. Ask for references and be sure that a contractor has the necessary permits, licenses, and insurance coverage.
Selling real estate isn't like selling anything else. You must have the best advice available. With accurate knowledge, a good agent, and the services of a good Chicago real estate lawyer, you should be able to sell your home – and protect your interests – without any legal problems or personal regrets. If you're selling or thinking about it, call an experienced Chicago real estate lawyer as quickly as possible.