Help And Hope For DUI Offenders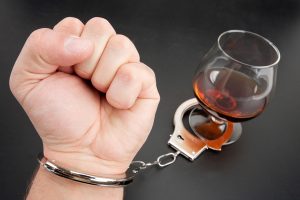 More than 5,000 people in Illinois – 5.085, to be precise – have had four or more convictions for driving under the influence. Under a new Illinois law that will take effect on January 1, 2016, those offenders could legally get behind the wheel once again. Governor Bruce Rauner signed the measure in August. Currently in Illinois, a fourth DUI conviction means that your license is permanently revoked. However, starting in 2016, someone with four DUI convictions will have the opportunity to obtain a restricted driving permit. If you are arrested and charged with DUI anywhere in or near Chicago – whether it's your first offense or if you've been through the process before – get the legal help you need by contacting an experienced Chicago DUI lawyer immediately.
The restricted driving permits will not be issued automatically – no one will be "entitled." First, someone would have to prove that they've turned their life around, meaning that the person has been alcohol and drug-free for at least three years. Those approved will also be required to have an ignition interlock device installed in their vehicles, and the "restricted" permit will be severely restricted, allowing for transportation to work and back, medical appointments, and very little else. Finally, under the new law, if a driver with a restricted permit is convicted for another DUI, that driver would be permanently banned from driving.
If you are charged with DUI in the Chicago area, a good DUI lawyer can examine every aspect of your case and fight aggressively for justice on your behalf. Even in the worst-case scenario – the case against you is conclusive, and you are convicted – your lawyer can vigorously negotiate for a reduced sentence or for less severe sentencing alternatives. If you make a judgment mistake and you are charged with DUI, or if you are wrongly accused and you're innocent, call an experienced Chicago DUI lawyer immediately. The help you need is right here.