Hanging Onto Your Car After You File An Indiana Bankruptcy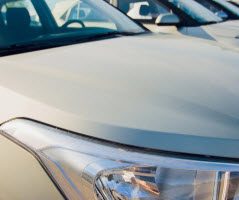 Many auto loan companies are somewhat patient with regard to late payments. But it is best not to depend on the kindness of strangers. Legally, the lender can repossess your vehicle after just one missed payment, in most cases. In a place like Indiana, such a sudden loss is highly disruptive to say nothing of very expensive.
Bankruptcy stops repossession. However, bankruptcy usually cannot undo a repossession. So, if you missed more than one payment, it's best to speak with an attorney, no matter what assurances the bank gave you over the phone.
Vehicle Options in an Indiana Chapter 7
Chapter 7 is a good option for people with excessive medical bills, high credit card debt, or other unsecured obligations. Chapter 7 also has several options for your vehicle.
Indiana does not have a specific motor vehicle bankruptcy exemption. However, debtors may use some or all of the $10,500 wildcard exemption to protect vehicle equity. Most new cars have high values but almost no equity; most used vehicles have lots of equity but almost no value. As long as the debtor exempts all the equity, the trustee (person who oversees the bankruptcy for the judge) will not repossess the vehicle.
That being said, the debtor must continue to make payments. Generally, people who file bankruptcy execute reaffirmation agreements with regard to their auto loans. The petition must also contain a declaration to that effect.
We usually reach out to creditors pre-filing in these cases. Because of bankruptcy's automatic stay, many auto lenders cut off communication entirely with their customers. That may mean no more monthly statements or automatic payments. It's much easier on debtors if these things are worked out in advance.
If you are even one payment behind and you are considering bankruptcy, talk to your attorney before you make a catch-up payment. The trustee could deem the extra payment to be a creditor preference, and that is a major red flag in the bankruptcy evaluation process.
Indiana Chapter 13s and Your Vehicle
A Chapter 13 bankruptcy stops repossession just like a Chapter 7. In both cases, the automatic stay remains in effect as long as the bankruptcy case is open. In Chapter 13s, that could be up to five years.
But Chapter 13 does more than simply stop repossession. That five year period also applies to repayments. If you are late on your car payments, the trustee will add the delinquency to the monthly debt consolidation payment. As long as you make that payment, as well as current payments, the moneylender cannot take any action, in most cases.
Since Chapter 13s last several years, redemption may also be an option. New cars quickly lose much of their value. Assume a car has a $15,000 loan and a $10,000 value. If the debtor remits the car's fair market value, the moneylender may be forced to cancel the rest of the balance. That could save a debtor thousands of dollars.
Redemption may be an option in a Chapter 7 as well. But realistically, it may not be available.
Count On Experienced Lawyers
Both major types of consumer bankruptcy protect your vehicle in the short and long terms. For a free consultation with an experienced bankruptcy attorney in Chicago, contact the Bentz Holguin Law Firm, LLC. After hours appointments are available.