For International Homebuyers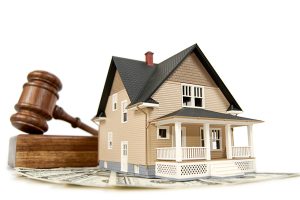 International homebuyers are purchasing more residential properties in the United States than ever before. From April 2013 through March 2014, U.S. home sales to international homebuyers totaled $92.2 billion according to figures from the National Association of Realtors. That figure represents a 35 percent increase over the previous twelve months. About seven percent of all home sales in the U.S. are now made to international buyers. In the greater Chicago area, international homebuyers can benefit from the advice and services of an experienced Chicago real estate lawyer. A good real estate lawyer ensures that your long-term interests are protected in a real estate transaction, anticipates potential difficulties, and sees to it that Illinois law is complied with at every stage of the process.
Financing can be a challenge in today's economy. Since the recession of 2007-2008, mortgages have become tougher than ever to obtain. A community bank or some other independent financier may be easier to work with than a conventional lender. International homebuyers must have a current, valid visa, the ability to travel freely in and out of the United States, and proof of residence in your home country. Have an experienced Chicago real estate lawyer guide you through the various tax and legal complexities that are a routine part of every real estate transaction.
When you find a residential property that attracts you, examine the foundation, heating, plumbing, air conditioning, and have a professional home inspection conducted – your real estate lawyer can probably recommend someone. The most vital move you'll need to make, however, is retaining the advice and services of a knowledgeable Chicago real estate lawyer who has considerable experience working with international homebuyers. You real estate lawyer works for you and you alone, protects your interests, and guides you through many challenges of purchasing a home in the greater Chicago area. If you're buying a home here or considering it, make the call promptly.