Chapter 7 Bankruptcy Explained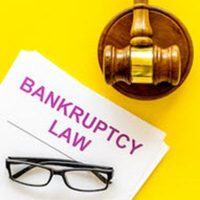 Financial emergencies that are almost completely beyond their control, like high medical bills, prompt most bankruptcy filings. Unexpected storms on lakes and oceans often cause sailors to lose control of their boats. Likewise, unexpected storms, like high medical bills, job loss, or divorce, cause many people to lose control of their finances. These storms, both meteorological and financial, usually get worse before they get better.
No one can calm a meteorological storm, but a Chicago bankruptcy lawyer can calm a financial storm. This federal debt relief program stops adverse creditor actions, protects financial assets, and gives families a fresh start. A Chicago bankruptcy lawyer does more than fill out forms. An attorney stands up for you during legal hearings and helps you recover from bankruptcy faster, so you can maximize your fresh start.
Qualifying for Chapter 7
A 2005 bankruptcy reform law made it harder to qualify for Chapter 7. Nevertheless, almost all families still qualify for Chapter 7.
These qualifications include completing a pre-filing and post-filing debt management class. These brief and inexpensive classes are usually available online. Additionally, the bankruptcy trustee (person who manages a bankruptcy for a judge) often offers free financial management classes.
The means test is probably the biggest formal qualification. Under the 2005 law, people generally only qualify for Chapter 7 if their income is below the average for same-sized families elsewhere in Illinois.
The means test doesn't account for regional variations. The cost of living in certain parts of Chicagoland is much higher than the cost of living in downstate Illinois. So, a Chicago bankruptcy lawyer can use your actual monthly income and expenses in some cases.
Speaking of monthly income and expenses, your expenses must normally be slightly higher than your income. This informal qualification varies in different jurisdictions.
The Legal Process
The Automatic Stay might be the most important part of the bankruptcy legal process for debtors. In most cases, Section 362 of the Bankruptcy Code immediately stops:
Foreclosure,
Wage garnishment,
Repossession,
Utility shutoff,
Eviction, and
Creditor lawsuits.
Bankruptcy not only gives debtors immediate relief from pressing creditor adverse action. It also protects a family's most important assets, such as:
Motor vehicle.
House,
Retirement account,
Personal property, and
Government benefits.
An attorney can unlock some advanced bankruptcy options that expand the protections of the Automatic Stay as well as state asset exemptions.
Sometimes, the only bankruptcy hearing is an informal meeting with the trustee. If the trustee verifies the debtor's identity and sees no red flags, the judge often signs a discharge order without asking any questions.
Chapter 7 Endgame
This form of bankruptcy discharges credit card bills, medical bills, and most other unsecured debts. A discharge order erases the legal requirement to repay a debt. A bankruptcy judge doesn't have the power to wipe away property liens or other collateral consequences of debt.
Some unsecured debts, mostly back taxes and student loans, are only dischargeable in some situations. A Chicago bankruptcy lawyer thoroughly prepares and presents your case for relief, greatly increasing the chances of discharge in these situations.
A lawyer's job doesn't end when the judge signs a discharge order. Attorneys give former debtors the tools they need to quickly raise their credit scores and put their bankruptcies in their rear view mirrors.
 Count on a Thorough Cook County Lawyer
No matter what kind of financial problem you are having, a solution is usually available. For a free consultation with an experienced bankruptcy attorney in Chicago, contact the Bentz Holguin Law Firm, LLC. Convenient payment plans are available.
Source:
cnbc.com/2019/02/11/this-is-the-real-reason-most-americans-file-for-bankruptcy.html