Chapter 13 Bankruptcy in Illinois: A Closer Look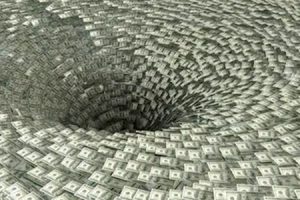 One of the oldest bankruptcy principles on the books is that this federal debt relief program should give the "honest yet unfortunate debtor" a fresh start. This principle is still true today. Chapter 13 is an excellent way to obtain the promised fresh start.
In short, Chapter 13 gives distressed debtors up to five years to erase secured debt delinquency. That includes items like home mortgages and auto loans. Moreover, Chapter 13 discharges most unsecured debts, such as credit cards and medical bills.
Procedurally, Chapter 13 is all about choices as well. Many debtors attempt do-it-yourself bankruptcies. Or, they work with non-attorney bankruptcy petition preparers. These options might be a good idea in a few cases. But for the most part, they cannot substitute for an experienced bankruptcy lawyer. Only a veteran attorney knows how to maximize your bankruptcy and help you make the most of your fresh start.
Qualifying for Chapter 13
Contrary to popular myth, not all bankruptcy filers must qualify under the means test. That only applies to Chapter 7 debtors. Nevertheless, there are some basic qualifications, both formal and informal.
Individual debt levels must be less than $1.5 million. That includes secured and unsecured debts, whether they are delinquent or not. If you have an expensive home, you might be at or above this level, at least at first blush.
But not so fast. There is a difference between bankruptcy value and fair market value. In many cases, a home's bankruptcy value is only a fraction of its fair market value. Bankruptcy petition preparers cannot legally make this calculation, and it's very difficult for DIYers. Instead, you typically need an experienced attorney.
Other formal qualifications include a credit counselling class and a debt management class. These classes might seem like a waste of time. But an attorney can connect debtors with instructors who give valuable financial advice.
There are some informal qualifications as well. Typically, if families have less than about $5,000 of unsecured debt, there are alternatives other than bankruptcy. The same thing applies if the family is only one month behind on a secured debt.
The Automatic Stay
Once debtors file their voluntary petitions, Section 362 of the Bankruptcy Code usually takes effect. This provision prohibits most forms of creditor adverse action, including:
Repossession,
Foreclosure,
Wage garnishment,
Harassing phone calls, and
Collection lawsuits.
Debtors need not prove lender fraud, negligence, or anything else. The Automatic Stay is, well, automatic.
Protected Repayment Period
As mentioned, the Automatic Stay usually remains in effect for up to five years, which is the maximum length of a Chapter 13 bankruptcy. During this time period, the debtor makes a monthly debt consolidation payment. The trustee (person who oversees the bankruptcy for the judge) divides this payment amongst all creditors according to a strict legal formula.
In plain English, debtors make income-based payments. As long as these payments cure all secured debt delinquency before the bankruptcy ends, the trustee normally approves the repayment plan. So, creditors must wait in line for their money. That's a result that only Chapter 13 bankruptcy can produce.
Reach Out to Savvy Lawyers
Chapter 13 is an excellent option for distressed debtors. For a free consultation with an experienced Chicago bankruptcy lawyer, contact the Bentz Holguin Law Firm, LLC. Convenient payment plans are available.
Resource:
law.cornell.edu/supct/html/05-996.ZO.html