Can I File Bankruptcy if I'm An Social Security?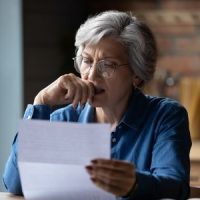 Overall, pretty much anyone can file bankruptcy at pretty much any time. But for the 66 million Americans who receive Social Security benefits every year, consumer bankruptcy filings have special issues. These people are understandably hesitant to do anything that may compromise their Social Security benefits. For most families, this monthly check is the difference between comfortably making ends meet and making hard financial choices.
Filing bankruptcy is often one of these hard financial choices. Serious illness-related medical bills, even if the patient has private health insurance or Medicare, could send a family into a financial tailspin. In many cases, medical creditors can garnish Social Security payments to pay these bills. A Chicago bankruptcy lawyer protects your Social Security benefits and other assets, and also protects debtors against creditor adverse actions.
Benefits of Bankruptcy
Most doctors don't like dealing with unpaid accounts. They quickly sell these accounts to debt buyers, who are incredibly aggressive. Usually after only one or two months, they obtain wage garnishment orders and/or file collections actions in court.
A Chicago bankruptcy attorney protects your Social Security benefits and other assets from adverse creditor actions like:
Wage garnishment,
Foreclosure,
Collections lawsuits, and
Repossession.
Generally, the Automatic Stay takes effect immediately upon filing and remains in effect until the judge closes the bankruptcy.
Nothing is free, and these benefits come at a cost, mostly a reduced credit score. However, a bankruptcy-related credit score reduction isn't as bad as banks would have you believe it is. Most people who file bankruptcy already have poor credit scores. So, instead of "ruining" your credit, a bankruptcy filing usually reduces your score from bad to worse. That's not much of a reduction.
Additionally, bankruptcy looks better on your credit report than wage garnishment orders and other negative information. If you file bankruptcy, you at least did something. Those other negative reports usually mean you quit.
Protecting Social Security Benefits
Social Security benefits, along with workers' compensation, VA disability, and most other government benefits, are exempt assets in Illinois. Therefore, a creditor or a trustee (person who oversees a bankruptcy for a judge) can touch your Social Security check to pay your debts, even in a Chapter 7.
Don't just take our word for it. The Social Security Administration also takes the position that these benefits are assets as opposed to income. So, even if the unthinkable happened and someone tried to seize your Social Security benefits while you're under the protection of the bankruptcy court, that attempted seizure would be clearly illegal.
As a general rule, assets, like Social Security benefits and home equity, are exempt in bankruptcy. Income, or at least most income, is usually nonexempt. To further protect your Social Security benefits and separate them from nonexempt income, we usually recommend that people deposit their income and benefits into separate accounts.
Always speak to a Chicago bankruptcy attorney before moving money in this way. Such transfers could be considered evidence of bankruptcy fraud, which is an extremely serious matter.
 Count on a Hard-Working Cook County Lawyer
No matter what kind of financial problem you are having, bankruptcy could be a way out. For a free consultation with an experienced bankruptcy attorney in Chicago, contact the Bentz Holguin Law Firm, LLC. The sooner you reach out to us, the sooner we start fighting for you.
Source:
ssa.gov/news/press/factsheets/basicfact-alt.pdf