Are Eviction Records Public In Cook County?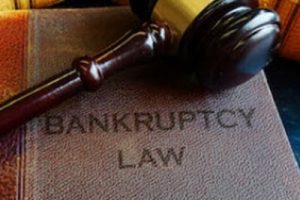 In most cases, yes. As outlined below, Cook County judges only seal evictions in limited cases. A recent eviction makes it almost impossible to get a home loan or rent another residence in a desirable location. Elsewhere in Illinois, and in most of Indiana, it's even harder to seal an eviction record. The rules and procedures vary in different counties, and even in courts that are in the same county.
Truthfully, bankruptcy looks bad on your record as well. However, it looks better than foreclosure, repossession, and other such entries. These listings indicate that the debtor gave up. If a Chicago Chapter 13 bankruptcy lawyer helps a debtor file a voluntary petition, especially a Chapter 13 petition, at least the debtor did something.
Sealing Evictions in Cook County
There is a very strong preference in the law that eviction records should be public. A Cook County judge has discretion to seal an eviction record if the former tenant files a motion and proves both of the following elements:
No Factual or Legal Basis: There is no basis for the eviction if you paid your rent and the landlord evicted you for unpaid rent. These cases are extremely rare, but they do happen occasionally.
Interests of Justice: Even if the eviction was illegal, the record remains public unless the petitioner proves that his/her interest in sealing the record is greater than the public's interest in open records. Once again, these cases are extremely rare. But petitioners occasionally win these arguments.
A Cook County judge must seal an eviction record if Landlord A went through foreclosure and Landlord B evicted you. Sealing is also mandatory in a few other, very limited cases.
Bankruptcy and Evictions
A voluntary bankruptcy petition does not just look better on your credit record, as mentioned above. In many cases, bankruptcy's Automatic Stay halts evictions. So, you and your family don't have to move.
Timing matters in these cases. Usually, evictions in Cook County and most other jurisdictions follow a three-step process.
Initially, the landlord delivers a notice of eviction to the tenant. These letters usually say the tenant has a few days to cure the problem. In almost all cases, the issue is unpaid rent. These letters have no legal effect. Furthermore, they do not stain your credit record. They are simply warning shots.
Next, the landlord usually files a forcible entry and detainer (FED) action in a local JP court. At the hearing, the landlord must prove the allegations in the FED petition by a preponderance of the evidence (more likely than not). Unpaid rent cases are normally straightforward. Usually, the tenant either paid or did not pay. Non-rent evictions, like keeping an illegal pet, are a little more complex.
Normally, if the tenant files bankruptcy at this point, the filing prevents eviction. That's usually true even if the judge orally declared in open court that s/he was siding with the landlord and granting the FED petition.
Finally, the judge signs an order and that order is delivered to the sheriff or constable for execution. The judge must sign an order because JP courts don't have court reporters. Once the judge signs the order, bankruptcy normally cannot stop the eviction process.
As for the types of bankruptcy, Chapter 13 bankruptcy gives debtors up to five years to catch up on their bills. Chapter 7 immediately discharges most unsecured debts.
Contact Hard-Working Cook County Lawyers
No matter what kind of financial problem you are having, bankruptcy could be a way out. For a free consultation with an experienced bankruptcy attorney in Chicago, contact the Bentz Holguin Law Firm, LLC. We routinely handle matters in Illinois and Indiana.