A $3.5 Million Mesothelioma Award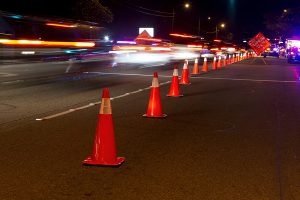 Mesothelioma is an incurable cancer. Typically, it attacks the lining that protects the lungs or abdomen, and while mesothelioma may take many years to develop, it is always fatal. Mesothelioma is the result of exposure to asbestos fibers, and its victims are those who lived or worked with or near asbestos – whether for years or mere days. Mesothelioma can destroy a family's financial resources. If you or someone that you love suffers with mesothelioma, discuss your rights and your legal options at once with an experienced Chicago personal injury lawyer.
The family of an Alabama woman who died from mesothelioma in 2013 will receive a $3.5 million award for her pain, suffering and medical expenses. James Bobo, who began working for the Browns Ferry Nuclear Plant in northern Alabama in 1975, died of asbestos-induced lung cancer in 1997. His wife, Barbara, was diagnosed with malignant pleural mesothelioma in November 2011. Court records show that Barbara Bobo inhaled secondhand asbestos fibers while laundering her husband's work clothes for more than two decades. In September, Judge Lynwood Smith of the U.S. District Court for the Northern District of Alabama issued a judgment in favor of Melissa Ann Bobo and Shannon Jean Bobo Cox, Bobo's daughters and the co-personal representatives of her estate.
When asbestos inhalation was caused by the carelessness of an employer, a contractor, a property owner, or a manufacturer, victims are entitled by law to compensation and to justice. If you have been diagnosed with mesothelioma, retain the advice and services of an experienced personal injury lawyer immediately. You may be eligible to receive compensation for all of your medical expenses, and in some cases you may even receive damages for your pain and suffering. Help is here for mesothelioma sufferers and their families; in the Chicago area, speak to an experienced Chicago personal injury lawyer about your mesothelioma case as quickly as possible.